Edisun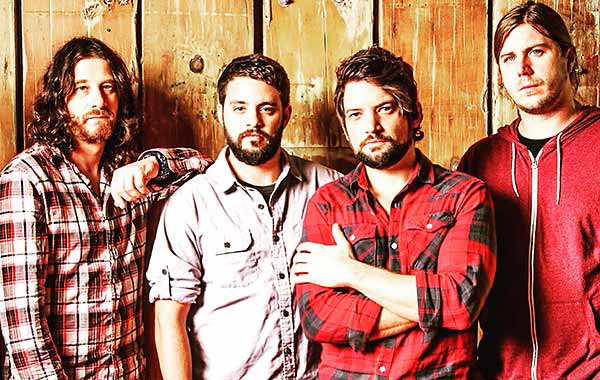 The road to rock stardom is never quite as overnight as people think it is, and there are many strange detours along the way. But no band ever imagines their first tour to be in a war zone, performing in some of the most dangerous places on earth. But that is exactly how it happened for Edisun: their first four years spent performing for American military in 20 countries, including two tours in northern Iraq and Afghanistan. As video of the band shot in Iraq shows, it was Kevlar helmets, body armor, and Blackhawk helicopters from show to show. This footage was pitched for an episode of 'Tour of Duty," and clips were used in their first music video for the song called "Fly."
Military friendly entertainer. Entertained our Troops at undisclosed locations in Southwest Asia.
---
EMAIL FROM 380th
Edisun did great and I wouldn't hesitate to recommend the next rotation re-booking them.  They played a full set and connected with the audience.  The extreme conditions didn't faze them and had high energy throughout.
Chris
v/r
CHRISTOPHER G. COWDEROY
Chief, Community Services
Southwest Asia
______________________________________
Email from 455th EFSS
Shelley,
We had a blast and they did awesome!  Thanks for your help making this possible.  I'm leaving here in a few weeks but will definitely pass on your contactinfo to my replacement, Capt Jordan Hayes.  It looks like they may be looking to do another event around the March time frame.  Thanks again!
V/r,
Maj DV
BRANDON D. DVERGSTEN, Maj, USAF
Director of Operations, EFSS
Disclaimer:
This Company, Shelley Carroll Entertainment, Inc. acts as an entertainment consultant or broker/Producer and does NOT claim or represent itself as The Exclusive Agent, Representative or Management of the Artists listed on this site.